It's Strawberry Time!
29th Annual Fort Vancouver Lions Foundation Strawberry Sale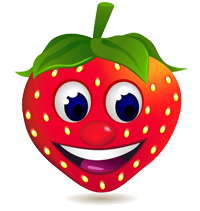 14 Pound container only $35.00
28 Pound container only $65.00
Be sure to provide your PHONE NUMBER ~ we will call you with a reminder on Pick Up day!
Strawberries are Cleaned, Sliced, and No Sugar Added
Order and pay online via Paypal now. (A personal Paypal account is not required.)
Prefer to order and pay via check and US Mail? Download your order form
Last day to order is June 21st, 2017
Remember to indicate where you will pick up your strawberries on the delivery day which is June 24th from 10 AM to Noon.
Pickup Locations:
Battle Ground: Umpqua Bank 601 W. Main St (Next to Fire Station)
Salmon Creek: Kaiser parking lot 14406 NE 20th Ave
Hazel Dell: Umpqua Bank 8015 NE HWY 99
Vancouver Mall: Red Lobster 8219 NE Vancouver Mall Dr
Fishers Landing: United Methodist Church 15804 SE Mill Plain Blvd.
Camas: Bank of America parking lot on 3rd
Berries not picked up at the time and place listed above will be donated to a local charity unless prior arrangements have been made.