Each year the Fort Vancouver Lions conduct a series of locally-grown fresh-fruit sales through our 501C3 foundation to raise funds for charitable giving and service.
The fruit we sell is top quality and represents high value to our customers. Please consider purchasing our fruit and also please share this web page with family and friends who might also like to take advantage of this opportunity.
We have three sales each year and each one will become active on the website the month before the delivery month quoted below.
The delivery-month for each of the sales are as follows: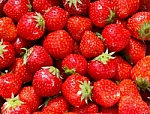 June – Fresh Strawberries
July – Fresh Cherries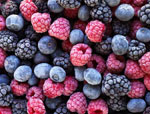 August – Flash Frozen Berries
Together we can share wholesome food, support our local economy, and advance good work in our community!
On behalf of the many beneficiaries of the charitable works of the FT Vancouver Lions Club, we sincerely thank you for your participation.
The Fort Vancouver Lions provide volunteer services and resources to sight and hearing impaired people of our community. We do the same for underserved and at-risk students and families of Vancouver. Additionally in collaboration with fellow Lions Clubs, we strive to serve people of our region and worldwide. We are Lions. We Serve!